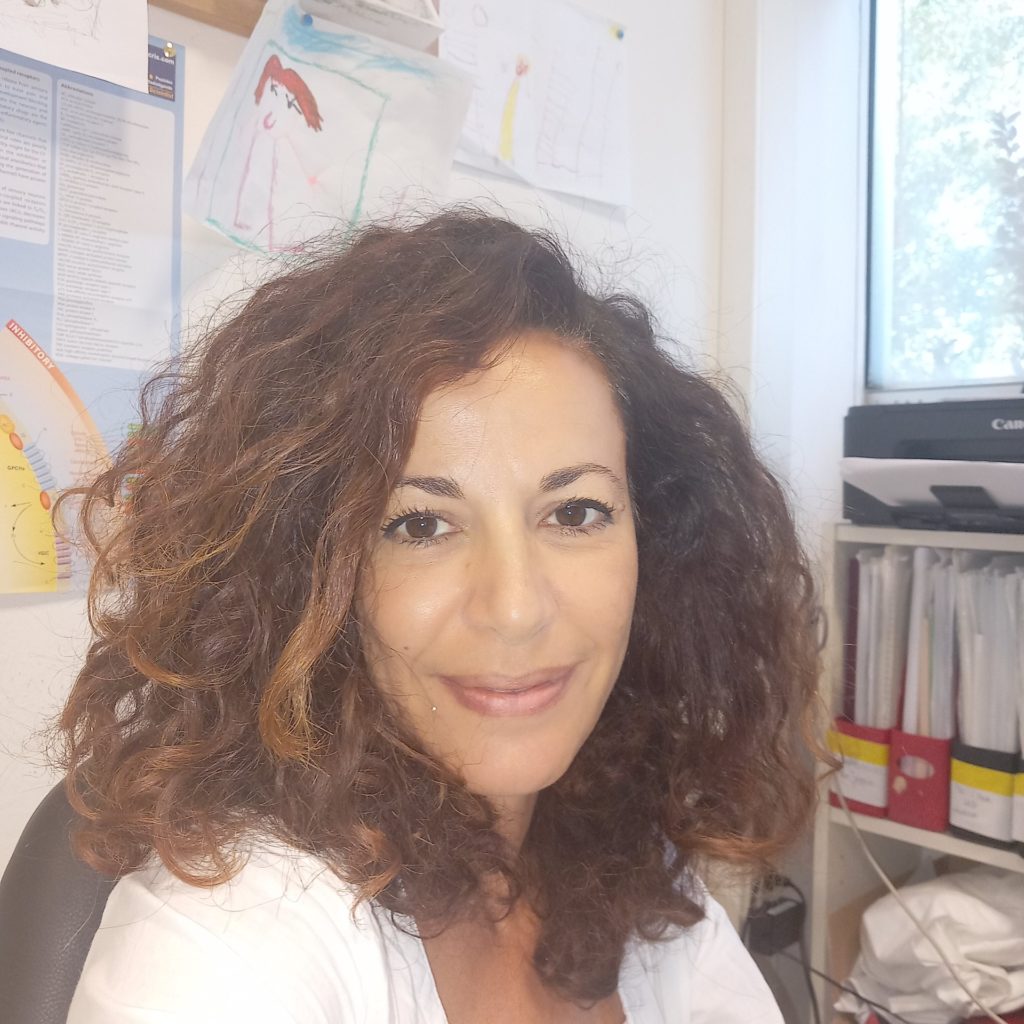 ---
Neurodegeneration, Neuroinflammation and Pain
Key words: autophagy, myelin, glia, disease-related biomarkers, immune cells
Our research team is actively engaged in three main areas of study:
A) Peripheral Neuropathies and Inflammatory Pain
Exploring the impact of nutrition, metabolic disorders, aging, and gender differences on the incidence of neuropathic pain development, with a focus on understanding the spinal and peripheral nerve mechanisms underlying inflammation and degeneration.
Identifying novel therapeutic targets and developing innovative pharmacological tools to counteract pain.
Investigating the applications and mechanisms of action of Botulinum neurotoxins for potential new therapeutic uses.
B) Spinal Neurodegeneration and Neuroinflammation
Researching drugs with the potential to provide neuroprotection and promote regeneration in experimental models of spinal cord injury.
C) Amyotrophic Lateral Sclerosis (ALS)
Analyzing the systemic, peripheral, and central immune responses at various stages of ALS neurodegeneration in SOD1-G93A mice, with a particular focus on identifying new contributing factors.
Experimental Systems and Skills
Use of murine models (including surgical, chemical, and transgenic models) to investigate peripheral and central neurodegeneration, as well as metabolic disorders that lead to inflammatory and neuropathic pain.
In vivo experiments:
Behavioral assessments encompassing spontaneous and nociceptive behaviors, motor function, muscular strength, as well as learning and memory.
Metabolic analyses, including Glucose and Insulin Tolerance tests, assessment of metabolic parameters (such as glycemia, cholesterol, triglycerides, etc.), and the examination of biomarkers related to organ functionality (such as the liver, bladder, kidney) and thermoregulation.
Ex-vivo experiments:
Immunohistological, confocal microscopy and morphological analyses of nervous tissues (including the brain, spinal cord, dorsal root ganglia, peripheral nerves, nerve endings, neuromuscular junctions and adipose tissue), along with the assessment of protein expression.
Collecting organ samples (comprising blood, nervous tissue, adipose tissue, and muscular tissues) to facilitate biochemical and molecular identification of biomarkers.
,Honors or Awards:
01/09/2007 Travel grant SINS Verona.
01/02/2008 Young Ideas Change Italy – Presidency of the Council of Ministers – POGAS
01/03/2015 SIMPAR Award "Young Against Pain" 30 best projects in pain therapy.
01/09/2015 Art or Science: IMMAGINARIO SCIENTIFICO. Winner best scientific image – Exposition Trieste Next.
03/10/2023 "Le Ragunanze", First award, best artwork for the confocal microscopy picture "the Roscharch Butterly", Exposition Rome – Italy
Scientific Dissemination:
01/11/2011 Event: Festival della cultura di Viterbo Caffeina. Presentation: "The women in science: the C-side".
01/12/2011 Event: "Liberamente, assaggi di Neuroscienze" Presentation: "Art and/or Science? Photo-reportage of a trip across the nervous system". Coffee Science -libreria Assaggi Rome; 04/11/2019: popular science article on Charles River Blog Eureka https://eureka.criver.com/neuroinflammation-in-spinal-cord-injury-a-necessary-evil/
From 2023: Creator and editor of the Science and Digital Art website www.thelifesart.com: collection of pictures from nervous systems
05/10/2023 – 16/11/2023 Organizer and speaker in the event to commemorate the centenary of the CNR birth: 100×100 CNR https://centenario.cnr.it/evento/100x100cnr-incontri-mattutini-con-100-studenti-liceali/
Invited speaker:
CNR Neuroscience Conference 2007 "Botulinum Neurotoxins: an innovative approach for pain therapy" June 2007, Cagliari, Italy.
CNR Science of life Dept. 2010 "Botulinum neurotoxin type A counteracts neuropathic pain and facilitates functional recovery after peripheral nerve injury in animal models" Apr 2010 Rome, Italy.
SINS Congress 2013. "Autophagy in the peripheral nervous system: a modulatory role in the onset and chronicization of neuropathic pain". Oct. 2013, Rome, Italy.
Innovagorà 2019 "New therapeutic use of Botulinum neurotoxin in spinal cord injury". May 2019 Milan – Italy.
International Association for the Study of Pain – IASP Congress 2021Workshop "Autophagy: a new puzzle piece in chronic pain mechanisms" June 2021 (virtual);
European Glial Meeting 2021 Symposium "Schwann cells autophagy: fast and immediate clearance of aggresomes for counteracting peripheral neurodegeneration" July 2021 (virtual);
Member of the scientific board "Neurospine" 2021 (VI International Workshop)
NeuroSpine 2022– VII International Workshop, Regeneration & Rehabilitation in Brain and Spinal Cord Injuries December 2022 Bologna, Italy.
Participation in Panel discussion "TeleMediCare" 1-2-3 October 2021 special session on assistive, rehabilitative and regenerative technologies.
Euro-Mediterranean Medical Informatics and Telemedicine (EMMIT) 2023 (15th meeting) Med Inclusion Week, invited to "Otive" round table on assistive, rehabilitative and regenerative technologies, (15.09.2023)
Toxins 2024 – 7th International Conference – Plenary Lecture "BoNT Action Beyond Neurons" 17-19 Jan – Berlin, Germany
Recent teaching activities:
From 3/2023 to 2/2024 Contract Professor, University of Tor Vergata, Psychology Faculty, BIO-09 Physiology. Rome – Italy.
From 2006 to 2023 invited lesson – Sapienza Università di Roma – Facoltà Scienze Matematiche Fisiche e Naturali (FF.MM.NN) – Roma – CLM Neurobiology –to Behavioural Methods – Lesson: Methods and techniques in pain studies.
Editor
2022 – today Associate Editor for Multiple Sclerosis and Neuroimmunology: Frontiers in Immunology and Frontiers in Neurology
2023 Research Topic Editor Frontiers in Neurology, Multiple Sclerosis and Neuroimmunology. Women in Multiple Sclerosis and Neuroimmunology
2020 – 2021 ResearchTopic Editor Frontiers in Immunology. Neuroinflammation and Neuroautoimmunity in Peripheral Neuropathies: Old players, New Roles
2020 – today Guest Editor International Journal of Molecular Sciences. Metabolic Determinants and Sex-Associated Differences in the Generation of Neuropathic Pain
Total published articles: 50 https://www.scopus.com/authid/detail.uri?authorId=6603859954
Patents: 5 https://patentscope.wipo.int/search/en/result.jsf?_vid=P20-LMQCNJ-50216
ORCID https://orcid.org/0000-0001-5393-4796
Loop profile: https://loop.frontiersin.org/people/896471/overview
(last publications)
Diet and Nutrition in Neurological Disorders – 1st Edition – May 1, 2023 – Elsevier ISBN: 9780323898348 Part XI – Peripheral neuropathy – CH41. Caloric restriction as a nutrition strategy in counteracting peripheral neuropathies – Sara Marinelli
Sex-Specific Adipose Tissue's Dynamic Role in Metabolic and InflammatoryResponse following Peripheral Nerve Injury. Vacca V, Rossi C, Pieroni L, De Angelis F, Giacovazzo G, Cicalini I, Ciavardelli D, Pavone F, Coccurello R, Marinelli S. iScience 2023 https://doi.org/10.1016/j.isci.2023.107914
Wheel Running Adversely Affects Disease Onset and Neuromuscular Interplay in Amyotrophic Lateral Sclerosis Slow Progression Mouse Model. Golini E, Marinelli S, Pisu S, De Angelis F, Vacca V, Rava A, Casola I, Laurenzi G, Rizzuto E, Giuliani A, Musarò A, Dobrowolny G, Mandillo S. Curr Neurovasc Res.2023 Aug 23
The Multiple Mechanisms Underlying Neuropathic Pain Marinelli S, Coccurello R. A Step Forward: About the Progresses Made in the Second Edition of the Special Issue". Int J Mol Sci. 2023 May 11;24(10):8590.
From the Gender Gap to Neuroactive Steroids: Exploring Multiple Cases to Further Understand Neuropathic Pain: Marinelli S, Coccurello R. Int J Mol Sci. 2023 May 11;24(10):8577.
Xeomin®, a Commercial Formulation of Botulinum Neurotoxin Type A, Promotes Regeneration in a Preclinical Model of Spinal Cord Injury. Mastrorilli V, De Angelis F, Vacca V, Pavone F, Luvisetto S, Marinelli S. Toxins (Basel). 2023 Mar 28;15(4):248.
Role of Running-Activated Neural Stem Cells in the Anatomical and Functional Recovery after Traumatic Brain Injury in p21 Knock-Out Mice. Battistini J, Mastrorilli V, Nicolis di Robilant V, Saraulli D, Marinelli S, Farioli Vecchioli S. Int J Mol Sci. 2023;24(3):2911.
Endocannabinoid signaling in microglia. Marinelli, S., Marrone, M.C., Di Domenico, M., Marinelli, S. GLIA, 2023, 71(1), pp. 71–90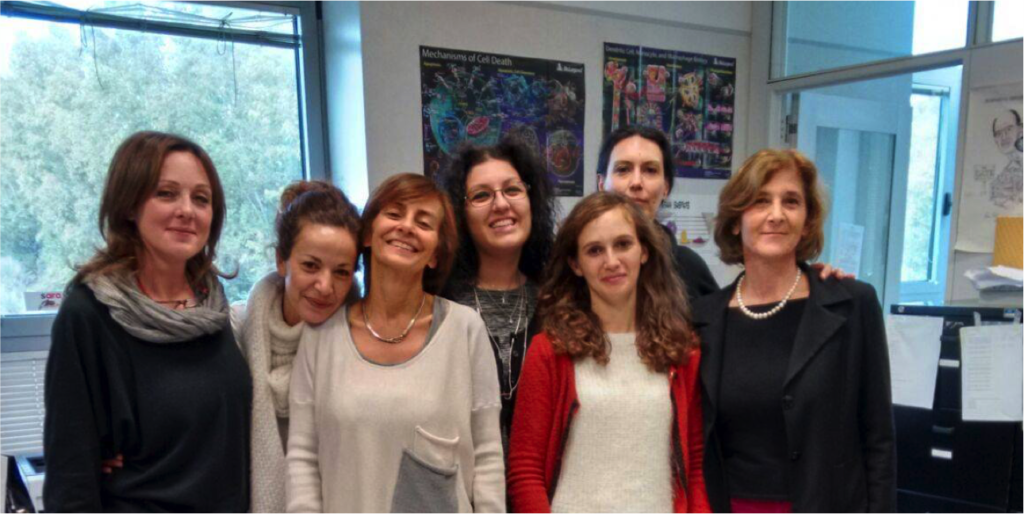 Researchers:
Post-doctoral fellows:
On-going Research Support
2022 – 2024 CNR – DBA.AD005.225 / NutrAge FOE 2021 DM MUR n. 844/2021 IBBC 6 – Active and sex-specific role of adipose tissue in the development of inflammation and neurodegeneration during aging: metabolic and nutraceutical targets. Principal Investigator
Research financial Support (Completed Research)
2021-2022 SCI-BTXA From science to the compound, last steps toward the clinical phase of the Botulinum Neurotoxin in the spinal cord lesion therapy. POC MISE – Proof of Concept – Ministero dello Sviluppo Economico CUP C86I20000160004 SAC.AD002.202.007 Principal Investigator
2019-2021 Novel pharmacological approaches study on motor function recovery in animals' models of spinal cord injury. (CNR – DSB.AD001.122) Principal Investigator
2014 – 2019 YOUNG RESEARCHER 2011– Italian Ministry of Health – GR2011-02346912. Principal Investigator "Cell autophagy modulation via energy balance regulation: age-dependent outcomes on inflammation, axon regeneration and neuropathic pain in murine models of peripheral nerve lesion".
2014 IASP – Early Career Research Grant Program 2014– Principal Investigator – "Botulinum Neurotoxin type A as pharmacological tool for controlling pain and inflammation in murine model of spinal contusion: effects on spinal cord regeneration".