11: 00 a.m.
Prof. Annalisa Buffo
Neuroscience Institute Cavalieri Ottolenghi, Torino
12:00 p.m.
Dr. Alvaro Crevenna

Head of Microscopy Service, EMBL Rome |
"Spatial -omics in biology, setting up services in a core facility"

Link to webinar
12:00 – 12:30 p.m.
Giuseppe Manco | 
la topologia del DNA: un elegante sistema per regolare l'espressione dei geni e per divertirsi a studiarlo.
Il contributo di Emilio  Mattoccia.
12:30 – 13:00 p.m.
Yoko Suzumoto | 



Silvia Maiullari |
In vivo role of estrogen in Facioscapulohumeral muscular dystrophy (FSHD)

Jun 8, 2021 ( internal Seminar )
Anna Chiara | Raman microscopy for biomedical applications: cell identification, imaging and biosensing
Paola Italiani | Modulation of innate immune memory: a new perspective in the personalized biomedical application of nanoparticles
May 25 ( internal Seminar )
Felice Tirone | Effetti antiaging e neurogenici dell'idrossitirosolo, componente dell'olio di oliva.
Maria Laura Falchetti | Nanoparticelle lipidiche per raggiungere il motoneurone
Francesco Chiani | Monterotondo Mouse Production for E.T.I.C.O. project: our contribution for fighting pandemic
Giovina Ruberti | HDACiPLAT.Piattaforma tecnologica integrata per l'identificazione e caratterizzazione di inibitori specifici e selettivi di istone deacetilasi (HDAC)
Chiara Parisi | sviluppo di modelli paziente specifico di microambiente tumorale e sistema immunitario magneto-guidato per lo sviluppo di nuovi approcci terapeutici in medicina personalizzata
Mongiardi – Pellegrini | Strategie di Implementazione della Terapia del Glioblastoma (SITeG)
May 11 ( internal Seminar )
Piero Benedetti | la topologia del DNA: un elegante sistema per regolare l'espressione dei geni e per divertirsi a studiarlo.
Il contributo di Emilio Mattoccia.
Donato Cioli | Livia, l'amica di tutti
April 27 ( internal Seminar )
Manuele Gori | Engineered 3D human liver models for pathophysiological and drug delivery studies
April 13 ( internal Seminar )
Antonio Colanzi : Mitotic inheritance of the Golgi complex and its role in cell division
March 15 ( internal Seminar )
Vittorio Loffredo
Gender differences in age-related memory decline require sex-specific therapeutic strategies
Domenico Russo
Molecular basis of Golgi-resident enzyme dynamics
March 1 ( internal Seminar )
Maria De Risi | Altered metabolism of heparan sulfate leads to developmental dopaminergic abnormalities responsible for autistic-like symptoms in lysosomal storage disorders
Rosaria Di Martino | Role of the orphan receptor GPRC5A in autoregulatory circuits controlling basolateral cargo export and cell polarity

February 15 ( Internal Seminar)
Triaca Viviana | Targeting cholinergic metabolic deficits to improve resilience of vulnerable brain circuits in AD and T2D
Giulia Torromino | A new sex-regulated thalamo-hippocampal mechanism for memory capacity
February 1 ( Internal Seminar)
Francesco Chiani | Introduction to CNR Monterotondo Mouse Production
Francesca Pagano | Cardiovascular repair mechanisms:from stromal cells to ncRN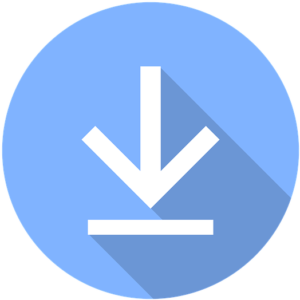 November 16 ( Internal Seminar)
Fulvio Saccoccia | Multistage schistosomicidal compounds as inhibitors of HDAC8″
Paola Trono | The loss of the actin binding protein hMENA11a activates Type I IFN and inflammatory pathways, and in turn PD-L1 expression, by activating the viral sensor RIG-I

November 30 ( Internal Seminar)
Luca Cardone | Introducing the new cancer research group @ IBBC: our past, present, and future to inspire new synergies within the CNR community
Roberto Massari | Advanced functional imaging devices applied to small animals. Neuroimaging techniques to shed light on psychiatric diseases: the autism spectrum disorders case study.
December 16 ( Internal Seminar)
Giovanna Grimaldi | PARP12-catalysed mono-ADP-ribosylation: a new signaling hub in membrane transport.
Olga Ermakova | Modeling rare diseases: Pontocerebellar Hypoplasia and Primary Ciliary Dyskinesia mouse models.