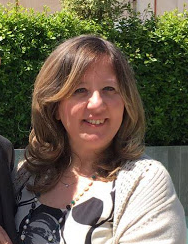 ---
Dr. Sartorius research activity is focused on the development of new antigen delivery systems and on the analysis of the immune response in vitro in human cell cultures and in vivo in animal models. In particular, she mianly works on phage display platform, for the development of vaccine formulations against infectious diseases and cancer. In this context, she has described the construction of phage particles expressing tumor-associated antigens and capable of being delivered specifically to dendritic cells. These particles are able to induce anti-tumor cytotoxic T cells. She has also analyzed the molecular mechanism underlying the immune response induced by vaccination with filamentous phages, demonstrating the ability of these nanocarriers to evoke both innate and adaptive immune responses. In addition, she has collected evidences on the possibility of combining immunologically active glycolipids such as alpha Galactosilceramide with phage particles, to enhance the immune response. Dr. Sartorius is currently working on a project focused on the development and optimization of the bacteriophage system as a vaccine, through the engineering of phages for targeting tumor-associated antigens to specific subpopulations of human cells, and validation of the system through tumor regression studies in vivo in mouse models.
Education
Education:
2009 Ph.D in Biotechnological Applications, University of Naples "Federico II", Napoli
2005 Postgraduate School in Clinical Pathology, Facoltà di Medicina e Chirurgia, Second University of Naples (SUN), Napoli
1998 Master of Science (MSc) in Biology, University of Naples "Federico II", Napoli
Positions:
2012-present: Researcher (permanent position since 2018) at Institute of Biochemistry and Cell Biology, National Council of Research.
Patents:
"Phage conjugates and uses thereof". Inventors: Piergiuseppe De Berardinis, Rossella Sartorius. Patent ref. PCT/IB2018/050525- WO2018/138696 CNR Ref.: 10507
Recombinant Filamentous Bacteriophages Encapsulated in Biodegradable Polymeric Microparticles for Stimulation of Innate and Adaptive Immune Responses.
Jamaledin R, Sartorius R*, , Di Natale C, Vecchione R, De Berardinis P, Netti PA. Microorganisms. 2020 Apr 29;8(5):650. doi: 10.3390/microorganisms8050650. PMID: 32365728 (* first co-author)
Arming Filamentous Bacteriophage, a Nature-Made Nanoparticle, for New Vaccine and Immunotherapeutic Strategies.
Sartorius R, D'Apice L, Prisco A, De Berardinis P.Pharmaceutics. 2019 Sep 1;11(9):437. doi: 10.3390/pharmaceutics11090437.PMID: 31480551 
Vectorized Delivery of Alpha-GalactosylCeramide and Tumor Antigen on Filamentous Bacteriophage fd Induces Protective Immunity by Enhancing Tumor-Specific T Cell Response.
Sartorius R, D'Apice L, Barba P, Cipria D, Grauso L, Cutignano A, De Berardinis P. Front Immunol. 2018 Jun 28;9:1496. doi: 10.3389/fimmu.2018.01496. eCollection 2018. PMID: 30002659 
Antigen delivery by filamentous bacteriophage fd displaying an anti-DEC-205 single-chain variable fragment confers adjuvanticity by triggering a TLR9-mediated immune response.
Sartorius R, D'Apice L, Trovato M, Cuccaro F, Costa V, De Leo MG, Marzullo VM, Biondo C, D'Auria S, De Matteis MA, Ciccodicola A, De Berardinis P. EMBO Mol Med. 2015 Apr 17;7(7):973-88. doi: 10.15252/emmm.201404525. Print 2015 Jul. PMID: 25888235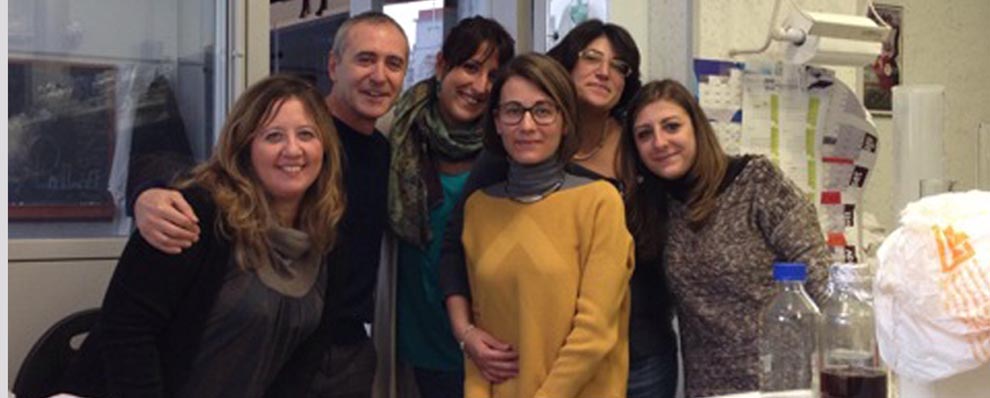 Group Leader:
Piergiuseppe De Berardinis
Reseacher
Luciana D'Apice
PhD student:
Roberta Manco roberta.manco@ibbc.cnr.it
Post-doctoral
Maria Trovato maria.trovato@ibbc.cnr.it