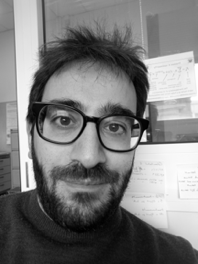 ---
Biochemistry and structural biology of Schistosoma mansoni, a human parasite
Key words: Schistosoma mansoni, Crystallography, Biochemistry
Recombinant proteins production in bacterial cells; proteins purification and analysis; proteins extractions from tissue samples; biochemical methods and techniques for enzyme-catalysed reactions; enzyme inhibition studies; protein-protein and protein-ligand interactions studies; spectroscopy methods for protein analysis: absorption, fluorescence, circular dichroism (CD); proteins crystallization; macromolecular X-ray crystallography; data collection at synchrotron beamlines (BESSY II, Elettra, ESRF); isothermal titration calorimetry (ITC); stopped-flow kynetics; molecular biology techniques for cloning and mutagenesis; bioinformatics analysis for phylogenetic reconstruction; Schistosoma mansoni life cycle maintenance; mice handling and portal perfusion; in vitro viability assays of parasites; in vitro assays in normoxic and hypoxic conditions; mitochondrial and sub-mitochondrial fractions preparation and handling; enzymatic assay on mitochondrial fractions; RNA extraction from tissues; RT-PCR; gene silencing by means of dsRNA; western-blot; experimental data analysis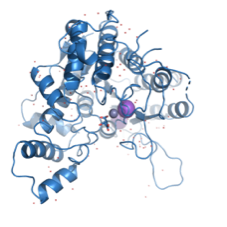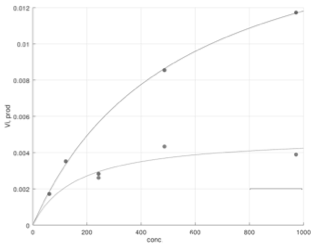 Position
01/07/2020 – Researcher
Istituto di Biochimica e Biologia Cellulare – Consiglio Nazionale delle Ricerche
Schistosoma mansoni biology and biochemistry: studies on anaerobic metabolism; viability assays, screening and phenotype characterization; recombinant protein production; macromolecular crystallography; enzymes characterization and inhibition
Education and training
2013 – Doctor of Philosophy in Biochemistry
Dept. of Biochemical Sciences, Sapienza, University of Rome
Thesis: Exploring thioredoxin networks of Plasmodium falciparum and Schistosoma mansoni: a new rational approach to specific enzyme inhibition. Mentor: Prof. Andrea Bellelli
2008 – Full degree in Chemistry (unique cycle, 5 years)
Dept. of Chemistry, Sapienza, University of Rome
Thesis: Study of complexes of the nuclear receptor PPARγ with its own synthetic agonists by means of X-ray diffraction (in Italian). Mentor: Prof. Mario Brufani
Work Experience
15/05/2016 – 30/06/2020: Post-doctoral researcher
Istituto di Biochimica e Biologia Cellulare – Consiglio Nazionale delle Ricerche
Schistosoma mansoni biology and biochemistry; studies on anaerobic metabolism; viability assays and phenotype characterization; recombinant protein production; macromolecular crystallography; enzymes characterization and inhibition
10/11/2014 – 09/11/2015: Post-doctoral researcher
Dept. of Medical Biochemistry and Microbiology – BMC, Uppsala University, Sweden
Bioinformatics, biochemical and biophysical studies on human p53 with different domains belonging to CBP and p300 as binding partners, in view to elucidate the evolution and mechanism of action of intrinsically disordered proteins
01/07/2014 – 31/10/2014 Post-doctoral fellowship
Istituto Pasteur-Fondazione Cenci Bolognetti c/o Dept. of Biochemical Sciences, Sapienza University of Rome
Metabolic pathways of human parasites: thioredoxin network, flavoreductases and related enzymes
01/07/2013 – 30/06/2014 Post-doctoral researcher
Dept. of Physics, Sapienza University of Rome
Metabolic pathways of human parasites: thioredoxin network, flavoreductases and related enzymes
01/04/2013 – 30/06/2013 Post-doctoral fellowship
Istituto Pasteur-Fondazione Cenci Bolognetti c/o Dept. of Biochemical Sciences, Sapienza University of Rome
etabolic pathways of human parasites: thioredoxin network, flavoreductases and related enzymes
01/11/2012 – 28/02/2013 Post-doctoral fellowship
Dept. of Biochemical Sciences, Sapienza University of Rome
Metabolic pathways of human parasites: thioredoxin network, flavoreductases and related enzymes
01/02/2009 – 17/12/2009 Research fellowship
Dept. of Biochemical Sciences, Sapienza University of Rome
Metabolic pathways of human parasites: thioredoxin network, flavoreductases and related enzymes
Teaching experience
10/11/2014 – 09/11/2015 Laboratory assistant
Dept. of Medical Biochemistry and Microbiology, Uppsala University, Sweden
Lectures and teaching about laboratory work concerning enzyme kinetics, for swedish medical students (activities held in english)
Guidi A, Petrella G, Fustaino V, Saccoccia F, Lentini S, Gimmelli R, Di Pietro G, Bresciani A, Cicero DO, Ruberti G. Drug effects on metabolic profiles of Schistosoma mansoni adult male parasites detected by 1H-NMR spectroscopy PLoS Negl Trop Dis. 2020, 14, e0008767.
Saccoccia F, Brindisi M, Gimmelli R, Relitti N, Guidi A, Saraswati AP, Cavella C, Brogi S, Chemi G, Butini S, Papoff G, Senger J, Herp D, Jung M, Campiani G, Gemma S, Ruberti G. Screening and Phenotypical Characterization of Schistosoma mansoni Histone Deacetylase 8 (SmHDAC8) Inhibitors as Multistage Antischistosomal Agents. ACS Infect Dis. 2019, 6, 100-113.
Saccoccia F, Angelucci F, Boumis G, Carotti D, Desiato G, Miele AE, Bellelli A. Thioredoxin Reductase And Its Inhibitors. Curr Protein Pept Sci. 2014 15: 621-646.
Angelucci F, Saccoccia F, Ardini M, Boumis G, Brunori M, Di Leandro L, Ippoliti R, Miele AE, Natoli G, Scotti S, Bellelli A. Switching between the Alternative Structures and Functions of a 2-Cys Peroxiredoxin, by Site-Directed Mutagenesis. J Mol Biol 2013; 425: 4556-4568.
Saccoccia F, Di Micco P, Boumis G, Brunori M, Koutris I, Miele AE, Morea V, Sriratana P, Williams DL, Bellelli A, Angelucci F. Moonlighting by different stressors: Crystal structure of the chaperone species of a 2-Cys peroxiredoxin. Structure. 2012; 20: 429-439.