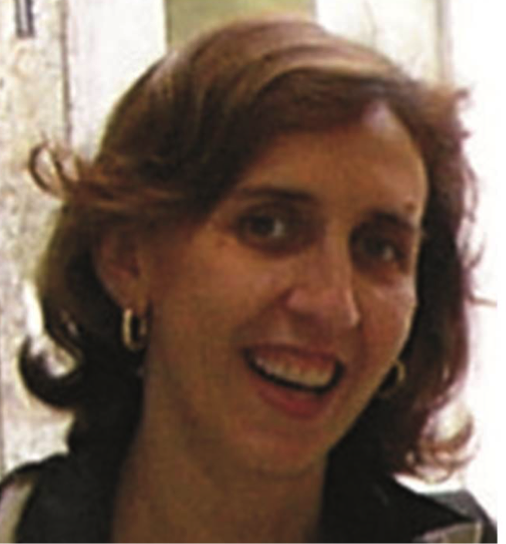 ---
Research Theme: Molecular oncology, endocrine tumor, endocrine function, facioscapulohumeral dystrophy (FSHD).
The research activity of Dr. Moretti is mainly within the oncology field. Her interest is.related to the mechanisms that regulate cell response to stress signals, mostly those derived from DNA damage. Furthermore, the involvement of hormones in these processes is being investigated. Recent research has demonstrated the role of the MDM proteins, MDM2 and MDM4 in the growth arrest and apoptotic responses and in the regulation of the oncosuppressor p53 activity in normal and tumor cells. MDM4/MDM2 heterodimer exerts a relevant role of in the regulation of p53 function, especially in the control of its protein levels. Upon stress conditions raised by chemo- and radiotherapeutic drugs, the levels of the two regulators change substantially, the function of the heterodimer is redirected towards other targets, and the oncosuppressive activity of p53 is displayed. As part of this project, it has developed a patent (RM2012A000060 – EU 1408/2639240) about a peptide able to disrupt the heterodimer and activate p53. The project currently granted by AIRC aims to increase the knowledge about the peptide activity and to improve its pharmacodynamics properties in order to evaluate the efficiency and feasibility of its application.
More recently, this research conducted in collaboration with Dr. Rossella Lucà has allowed us to define the important role of MDM4 in the development of chemotherapy resistance and metastasis formation in ovarian cancer.
A second project aims to understand the role of steroid receptor as a disease modifier in the facioscapulohumeral dystrophy (FSHD), in order to define the potential application of estrogens to slow down the clinical course of the disease.
Education:
1985 : Master degree with honours in Biological Sciences, University of Rome "La Sapienza"
1998: Specialization degree with honours in Medical Genetic, University of Rome "La Sapienza"
Positions:
2007-present: Staff Scientist, Group Leader Institute of Biochemistry and Cell Biology – National Research Council of Italy (CNR), Rome, Italy.
2013-present: Faculty member of the PhD course "Sciences of Nutrition, Metabolis, Ageing and Gender-associated pathologies" Catholic University of Rome (Italy)
Honours/Awards:
2006-2013: Member of the Committee "Oncologia" of Italian Thyroid Association
2007-2010: Member of the Committee for "Aggiornamento Tecnico-Scientifico" of Italian Society of Endocrinology
2016: Invited opening Lecture to the Conference for the Award "Gianmichele Laccetti" from Umbra Association against Cancer
2016: Invited speaker for a keynote Lecture at the International Workshop "Synthesis and biomedical applications of tumor-targeting peptidomimetics"
2017-2020: Elected Member of the Executive Committee of the Italian Society of Biophysics and Molecular Biology
Patents:
Brevetto N.RM2012A000060
Data di deposito: 21/02/2012
Titolo: Peptidi in grado di dissociare l'eterodimero MDM2/MDM4 e loro uso nel trattamento del cancro
Peptides able to impair the inhibiting activity of MDM2/MDM4 heterodimer towards p53 and use thereof for cancer treatment
Inventori: Moretti F., Mancini F, Pellegrino M., Macchiarulo A, Pellicciari R
EU Patent N.EP 2639240 B1
Date: 21/02/2013
Title: Peptides able to interfere with the inhibiting activity of mdm2/mdm4 heterodimer towards p53 and use thereof for cancer treatment
Inventors: M Pellegrino, F Moretti, F Mancini, A Macchiarulo, R. Pellicciari
Patent Classification: INV.C07K14/47
Lucà R, di Blasio G, Gallo D, Monteleone V, Manni I, Fici L, Buttarelli M, Ciolli G, Pellegrino M, Teveroni E, Maiullari S, Ciucci A, Apollo A, Mancini F, Gentileschi MP, Zannoni GF, Pontecorvi A, Scambia G, Moretti F. Estrogens Counteract Platinum-Chemosensitivity by Modifying the Subcellular Localization of MDM4. Cancers (Basel). 2019 Sep 12;11(9). pii: E1349. doi: 10.3390/cancers11091349. PMID: 31547268
Teveroni E, Pellegrino M, Saccon S, Calandra P, Cascino I, Farioli-Vecchioli S, Puma A, Garibaldi M, Morosetti R, Tasca G, Ricci E, Trevisan CP, Galluzzi G, , Pontecorvi A, Crescenzi M, Deidda G, Moretti F. Estrogens enhance myoblast differentiation in facioscapulohumeral muscular dystrophy by antagonizing DUX4 activity– Clin. Invest Mar 2017 Apr 3;127(4):1531-1545.
Mancini F, Teveroni E, Di Conza G, Monteleone V, Arisi I, Pellegrino M, Buttarelli M, Pieroni L, D'Onofrio M, Urbani A, Pontecorvi A, Mazzone M, Moretti F. MDM4 actively restrains cytoplasmic mTORC1 by sensing nutrient availability Cancer 2017 Mar 7;16(1):55.
Pellegrino M, Mancini F, Lucà R, Coletti A, Giacchè N, Manni I, Arisi I, Florenzano F, Teveroni E, Buttarelli M, Fici L, Brandi R, Bruno T, Fanciulli M, D'Onofrio M, Piaggio G, Pellicciari R, Pontecorvi A, Marine JC, Macchiarulo A, Moretti F. Targeting the MDM2/MDM4 interaction interface as a promising approach for p53 reactivation therapy. Cancer Res. 2015, Nov 1;75(21):4560-72.
Mancini F, Di Conza G, Pellegrino M, Rinaldo C, Prodosmo A, Giglio S, D'Agnano I, Florenzano F, Felicioni L, Buttitta F, Marchetti A, Sacchi A, Pontecorvi A, Soddu S, Moretti F. Mdm4 (MDMX) localizes at the mitochondria and facilitates the p53-mediated intrinsic apoptotic pathway. EMBO J. 2009;28(13):1926-39.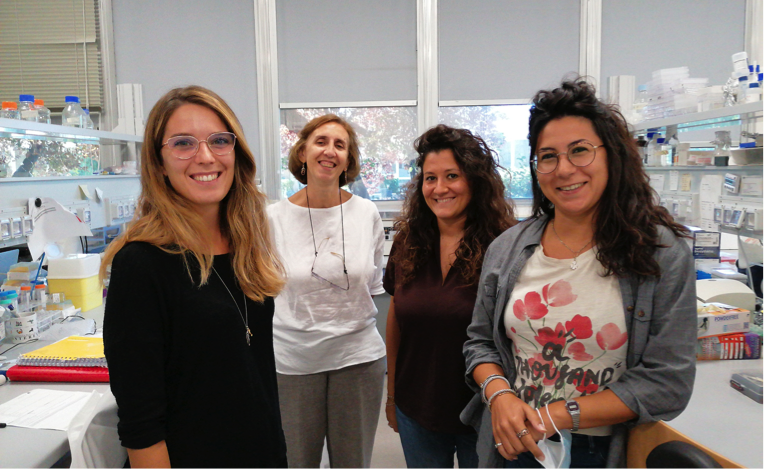 2012-2016: Grant from AIRC (Associazione Italiana Ricerca sul Cancro) https://www.airc.it/
Principal Investigator (National Research Grant)
"Role of steroid hormones in the regulation of MDM4/p53 mediated activity in response to DNA damage

"

2017-2019: Grant from FSH Society FSHS-82016-5, USA https://www.fshdsociety.org/
Principal Investigator (International Research Grant)
"Activity of estrogen on FSHD muscle differentiation

"

2019-2923: Grant from AIRC (Associazione Italiana Ricerca sul Cancro) https://www.airc.it/
Principal Investigator (National Research Grant)
"Development towards clinical application of the anticancer peptide Pep3 for reactivation of p53

"