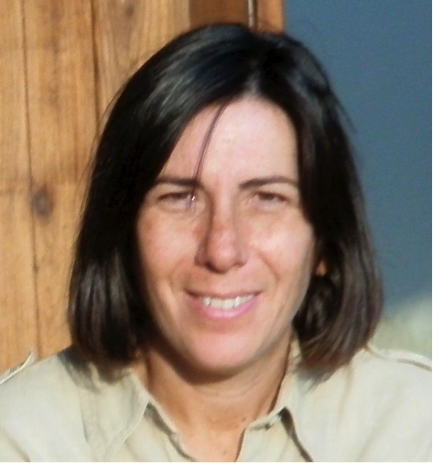 ---
Behavioral analysis of mutant mouse strains, models of human neuro-muscular diseases such as Amyotrophic Lateral Sclerosis (ALS, SOD1-G93A low and high-copy transgenic mouse strains) and Mytonic Distrophy (DM-1, DMSXL strain). Study of motor and non-motor functions, emotional and cognitive aspects of mouse behavior using automated tools as well as direct ethological observation, with the aim of identifying early manifestations of diseases and with particular regard to gender differences.
Main projects: Validation of potential drug targets in the mouse model of ALS B6.CgTg(SOD1*G93A)1/GurJ, in collaboration with CNR-IRIB, Catania;
Gene editing in Myotonic Dystrophy type 1: assessment of efficiency, safety and therapeutic effect of CTG-repeat deletion in a mouse model of disease (Telethon project GGP19035, funded to G. Falcone CNR-IBBC);
Home cage monitoring of animal activity and welfare with the DVC® Tecniplast system.
Participation in EU-funded projects on mouse mutant strains generation, archiving and phenotyping (EMMA-Infrafrontier, IMPC) collaborating with other research centers for the cross-validation of behavioral tests operating procedures.
Education:
07/1984
Diploma Liceo Classico Giulio Cesare, Rome, Italy Field of study: Humanities
04/1990
Master's degree University "La Sapienza", Rome, Italy Biological Sciences
1991-1999
Research fellow CNR Institute of Cell Biology (IBC), Monterotondo (RM) Molecular biology and genetics
Positions:
2000-2009
Research scientist (temporary) CNR Institute of Cell Biology (IBC), Monterotondo (RM) Molecular biology and genetics, neuroscience
2009-present
Research scientist (permanent) CNR-IBCN now CNR-IBBC, Monterotondo (RM) Neuroscience, mouse behavior
Golini E, Marinelli S, Pisu S, De Angelis F, Vacca V, Rava A, Casola I, Laurenzi G, Rizzuto E, Giuliani A, Musarò A, Dobrowolny G, Mandillo S. Wheel Running Adversely Affects Disease Onset and Neuromuscular Interplay in Amyotrophic Lateral Sclerosis Slow Progression Mouse Model. Curr Neurovasc Res. 2023 Aug 23. doi: 10.2174/1567202620666230823095922.
Golini E

, Rigamonti M, Raspa M, Scavizzi F, Falcone G, Gourdon G, Mandillo S. Excessive rest time during active phase is reliably detected in a mouse model of myotonic dystrophy type 1 using home cage monitoring.

Front Behav Neurosci. 2023 Mar 2; 17:1130055. doi:10.3389/fnbeh.2023.1130055

Cardinali B, Provenzano C, Izzo M, Voellenkle C, Battistini J, Strimpakos G, Golini E, Mandillo S, Scavizzi F, Raspa M, Perfetti A, Baci D, Lazarevic D, Garcia-Manteiga JM, Gourdon G, Martelli F, Falcone G. Time-controlled and muscle-specific CRISPR/Cas9-mediated deletion of CTG-repeat expansion in the DMPK gene. Mol Ther Nucleic Acids. 2021 Nov 29; 27:184-199. doi: 10.1016/j.omtn.2021.11.024
La Cognata V, Golini E, Iemmolo R, Balletta S, Morello G, De Rosa C, Villari A, Marinelli S, Vacca V, Bonaventura G, Dell'Albani P, Aronica E, Mammano F, Mandillo S, Cavallaro S. CXCR2 increases in ALS cortical neurons and its inhibition prevents motor neuron degeneration in vitro and improves neuromuscular function in SOD1G93A mice. Neurobiol Dis. 2021 Dec; 160:105538. doi: 10.1016/j.nbd.2021.105538


Golini E

, Rigamonti M, Iannello F, De Rosa C, Scavizzi F, Raspa M, Mandillo S. A Non-invasive Digital Biomarker for the Detection of Rest Disturbances in the SOD1G93A Mouse Model of ALS. Front Neurosci. 2020 Sep 1; 14:896. doi: 10.3389/fnins.2020.00896;

Bitetti A, Mallory AC,

Golini E

, Carrieri C, Carreno Gutiérrez H, Perlas E, Pérez-Rico YA, Tocchini-Valentini GP, Enright AJ, Norton WHJ, Mandillo S, O'Carroll D, Shkumatava A. MicroRNA degradation by a conserved target RNA regulates animal behavior.

Nat Struct Mol Biol. 2018;25(3):244-251. doi:10.1038/s41594-018-0032-x;


Garbugino L*,

Golini E*

, Giuliani A, Mandillo S. Prolonged Voluntary Running Negatively Affects Survival and Disease Prognosis of Male SOD1G93A Low-Copy Transgenic Mice.

Front Behav Neurosci. 2018;12:275. Published 2018 Nov 13. doi:10.3389/fnbeh.2018.00275, * first co-autorship;

Simon MM, Greenaway S, White JK, et al. A comparative phenotypic and genomic analysis of C57BL/6J and C57BL/6N mouse strains. Genome Biol. 2013;14(7):R82. Published 2013 Jul 31. doi:10.1186/gb-2013-14-7-r82;

Marazziti D, Di Pietro C,

Golini E

, Mandillo S, La Sala G, Matteoni R, Tocchini-Valentini GP. Precocious cerebellum development and improved motor functions in mice lacking the astrocyte cilium-, patched 1-associated Gpr37l1 receptor.

Proc Natl Acad Sci U S A

. 2013;110(41):16486-16491. doi:10.1073/pnas.1314819110
COST Action CA20135 TEATIME (https://www.cost-teatime.org/), Improving biomedical research by automated behaviour monitoring in the animal home-cage.


Telethon Project

https://www.telethon.it/

N. GGP19035 (PI G. Falcone, IBBC)

Gene editing in Myotonic Dystrophy type 1: assessment of efficiency, safety and therapeutic effect of CTG-repeat deletion in a mouse model of disease

Infrafrontier-I3 project, EU contract Grant Agreement N. 312325 of the EC FP7 Capacities Specific Programme at CNR/MIUR Attività Internazionale afferente all'area di Monterotondo.
Infrafrontier2020 Grant Agreement ID: 730879 Funded under H2020-EU.1.4.1.1. https://www.infrafrontier.eu/